Muncy/ Hughesville Center: 570-584-5303
Montoursville Center: 570-368-8007
Lycoming Creek Center: 570-327-1144
Williamsport Center: 570-326-1665
Dedicated Educators In an Exciting Environment
Over Four Decades of Exceptional Child Care
Since 1981, parents have trusted our team to provide excellent care for their children. With dedicated educators and an engaging learning environment, Bostley's Child Care Centers Inc. is your dependable daycare provider in Lycoming County. We offer preschool services to families throughout Muncy, Hughesville, Williamsport, and Montoursville, PA.
Safe, Trustworthy, & Fun Daycares
With locations in Old Lycoming Township, Hughesville, Williamsport, and Montoursville, PA, know that your child is in good hands with our team. We prioritize safety, fun, and education to ensure that your children's preschool experience is full of laughter and learning! We offer inviting classroom environments centered around themes such as: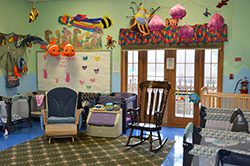 Our Philosophy
At Bostley's Child Care Centers Inc., our philosophy is based on three guiding principles – safety, fun, and education. With 100% supervision at all times from our educators, safety is our top priority. Our second goal is to ensure the children have an exciting and enjoyable experience. Learning is encouraged through our curriculum, play, creativity, and exploration.
"The teachers are there because they love the children. They make learning fun and adapt to the needs of each child. The facility is always clean and well organized. The well-being and safety of the children is their priority concern."
Halie S.
"They do so much for my child and seem to care about her as if she were their own. I believe that my daughter wouldn't be as advanced and as bright as she is if she wasn't attending Bostley's. The teachers take the time out and work with her individually; it's wonderful."
Tabitha C.
"It's undeniable that the teachers there absolutely love their jobs and aren't there just for the paycheck. They make learning fun for the children and work with each child to ensure that needs are met. It's a wonderful environment."
Mitchell P.
"It makes it a little easier to take and leave my son somewhere knowing that the staff cares so deeply for his well-being. Sometimes he just needs some positive reassurance and a good pat on the back, and the staff at Bostley's have provided him with just that. I'm thankful for the wonderful job that they do."
Bruce F.
"The staff's honesty and dedication at Bostley's is what I value most about this school. I'm aware that I can be more demanding than the average parent, but this characteristic hasn't bothered them at all, and the teachers have been so kind."
Keith K.
"Bostley's Child Care is such a great place. The classrooms are bright and cheery. The children are treated very well. They learn a lot, and safety and security make me feel that the kids are in great hands when I leave."
Hope G.
"My children love the teachers. The Montoursville branch is helpful and very caring. 😀"
Cassandra J.
"The staff is very friendly, caring and helpful. They always go out of their way for the children."
Mark G.
For dedicated educators & an exciting learning environment, contact our team to schedule a tour today!
Bostley's Child Care Centers Inc.
Business Hours:
Monday-Friday: 6:30 AM- 5:30 PM
Saturday- Sunday: Closed